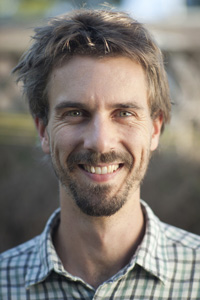 I'm a freelance journalist in Melbourne, Australia. I write about environmental, social and community issues. I am often inspired by the people I write about, so I hope you will be too.
You can find most of my published articles on this website. Lately, I've been writing for The Age, the Sydney Morning Herald, Nature Energy, Right Now and Overland, among others.
For a sample of my longer articles, see this story about the death of ayoung man in Melbourne's west, published in Overland Journal, or this story about homelessness, in the Big Issue. Or this essay on the human side of climate change, published in Meanjin. This feature on racial profiling and the Victoria police was awarded the Victorian Law Foundation's best feature for 2014.
I'm a coordinator of Behind the Wire, an oral history project about Australian immigration detention – for the time being, that's taking up most of my time. I'm also a member of the Melbourne Writers Festival Programming Advisory Committee.
I've been writing a sporadic blog, called Mike and the Bush Mechanics. It was about learning practical skills. Now it's just about whatever I feel like – most often, that means it's about hitchhiking.