where are you today, 2020 [sound installation]. Every day throughout August, subscribers received a text message with a new ten-minute audio recording from Farhad Bandesh, Farhad Rahmati, Samad Abdul, Shamindan Kanapathi, Thanush Selvraj or Yasin Abdallah.
These men, seeking asylum by boat, were forcibly transferred to Manus Island by the Australian government nearly seven years ago. Now, they are held in hotels or detention centres in Port Moresby, Melbourne or Brisbane.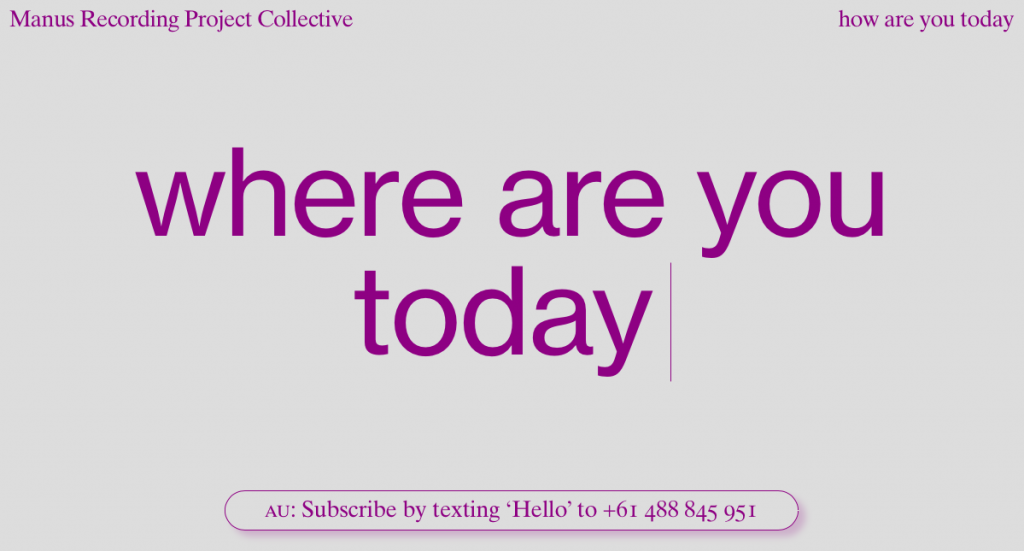 The site displayed some additional information: the number of kilometres between you and the person who made the recording, and the number of minutes, hours, or days that had elapsed since the recording was made. Listen to the recordings.
Design, build and conceptual support by Public Office. Commissioned and presented by Liquid Architecture. Supported by the City of Melbourne COVID-19 Arts Grants.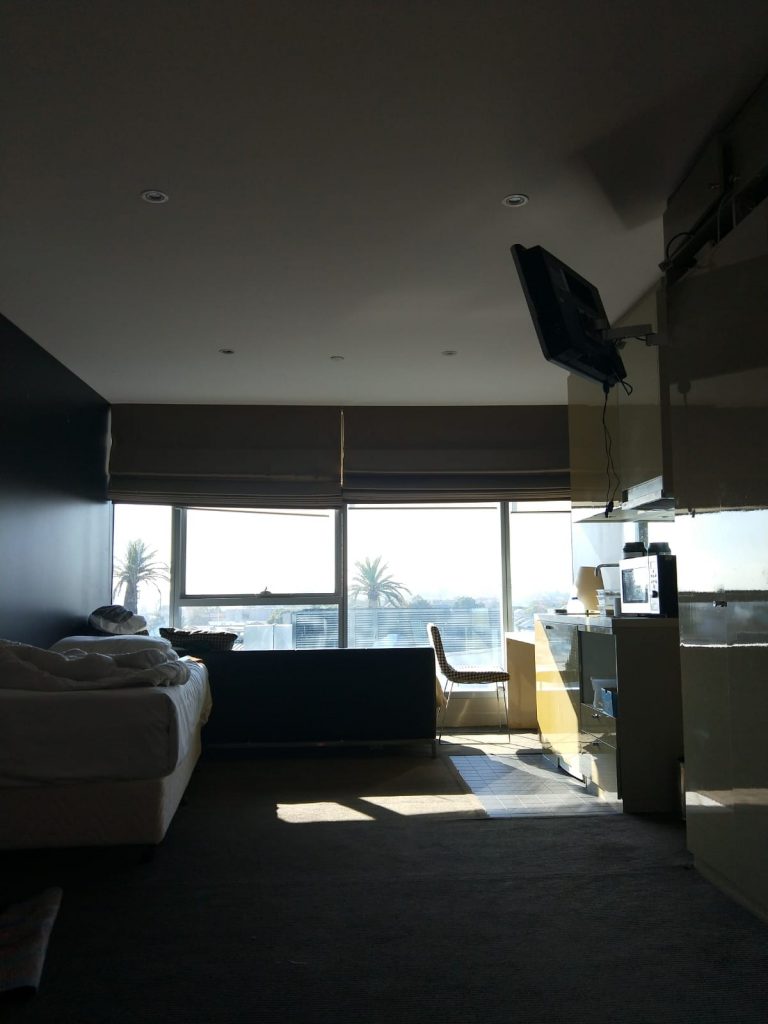 how are you today, 2018. A sound installation comprising an archive of 84 ten-minute field recordings by six men on Manus Island. Developed for the Eavesdropping exhibition at the Ian Potter Museum of Art, Melbourne, with Samad Abdul, Farhad Bandesh, Behrouz Boochani, André Dao, Shamindan Kanapathi, Kazem Kazemi and Jon Tjhia. how are you today was subsequently exhibited at City Gallery, Wellington, and Gus Fisher Gallery, Auckland. Listen to the recordings.