Abdul Aziz Muhamat is a young man from Darfur, in western Sudan. He's been held in Australian immigration detention on Manus Island since 2013. But this is February 2019 and Aziz is allowed to fly to Geneva, Switzerland—for two weeks.
His reason for going is to accept the Martin Ennals Award for Human Rights Defenders. It is a big night. His acceptance speech, Mandela like. But, the morning after is a different more complicated story.
Aziz is speaking to all the right people, making his case for himself and his friends back on Manus. They are listening. He is not sure, however, if they can do anything. He is also not sure what he should do. Should he stay or should he go?
A documentary for ABC Radio National, Earshot. Part two of a two-part series, along with Flight from Manus. Listen now, via ABC, 28 minutes.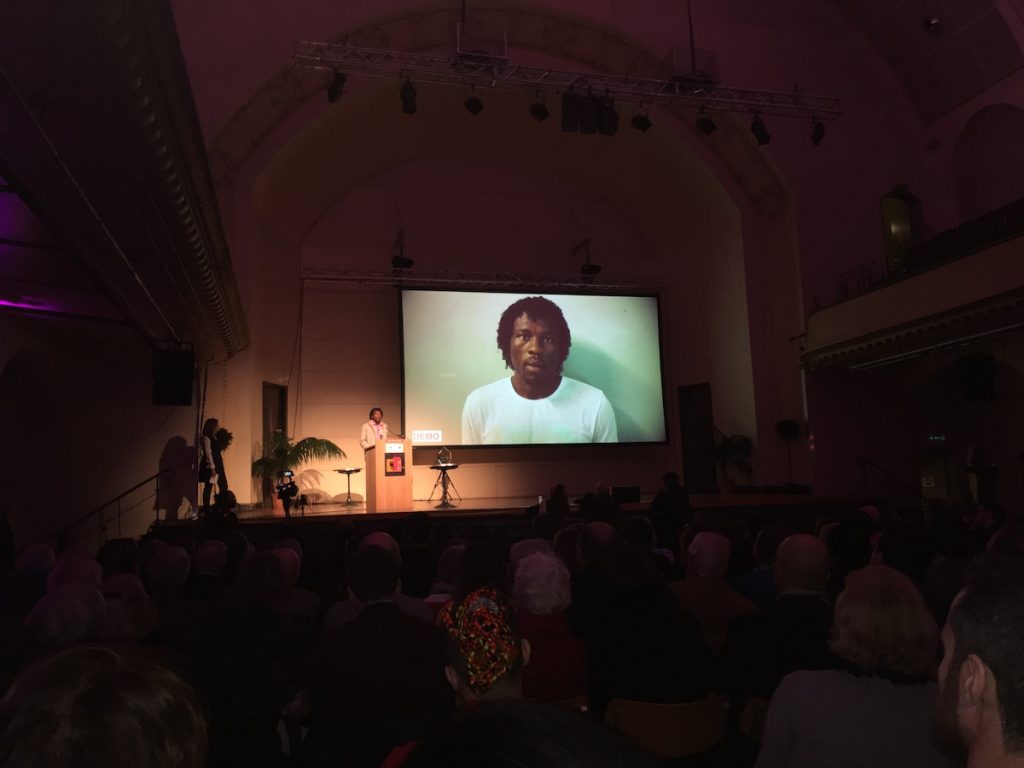 Supervising Producer Lyn Gallacher, sound engineer Melissa May. Music composed by Hour House (Mark Leacy and Sam Kenna)