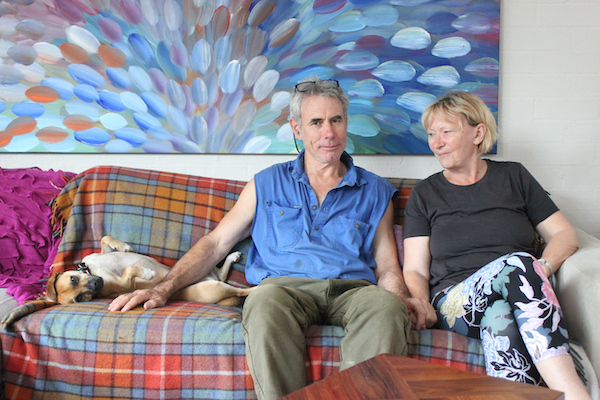 For ABC Radio National's documentary show Earshot, I produced a 35-minute story about one couple's terrifying experience of bushfire. It's a thriller, and a love story, and you can listen here, or via Earshot on your favourite podcast app.
When the Black Summer firestorm hits her street , Cath runs for her life—leaving her partner Jack, who's hellbent on staying to defend their home. They lose each other. Later, among the shock and the chaos, it hits her: Oh my god, where is Jack? What's happened to him?
As the catastrophe unfolds, Cath Bowdler, Jack Egan, and Channel Ten news journalist Daniel Sutton describe what happens to them on New Years Eve 2019, on the South Coast of NSW.
Listen: Cath and Jack and the firestorm in Dale Place
Producer: Michael Green
Composer and sound engineer: Matthew Crawford
Supervising producer: Claudia Taranto